McDonald's Happy Meals About to Get More Health Happy
The restaurant chain is once again dropping one of its products and swapping it for a lower-calorie option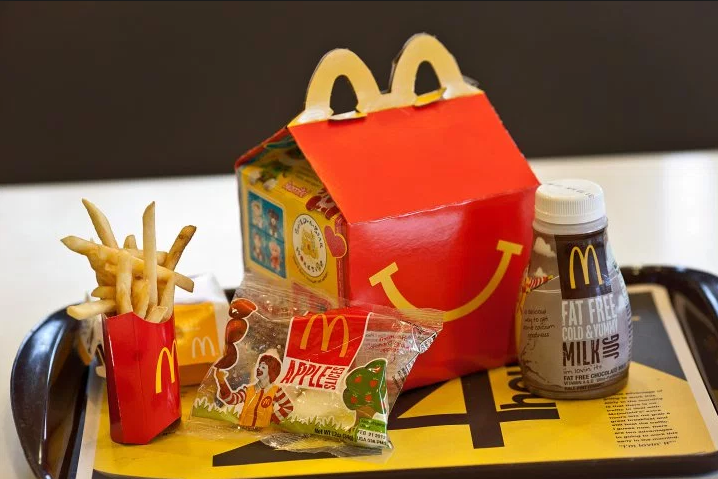 NATIONAL — McDonald's is hoping to bring happy smiles to parents and children with their new addition to their famous Happy Meals.
The company is dropping the Minute Maid apple juice box from the meal and replacing it with "Appley Ever After" from Honest Kids.
The juice box actually has more water than juice, with the apple fruit juice measuring in at 42 percent.
It also has 10 fewer grams of sugar and half the calories of Minute Maid's 100 percent fruit juice, but is still made from concentrate.
A spokesperson for McDonald's said they are proud of the changes the company is making and said the change came after hearing feedback from customers, who were wanting healthier options for their children.
"We are committed to continuing our food journey for the benefit of our guests," they said.
The Honest Tea brand has grown significantly while sales of soda, Minute Maid and other products have been declining.
However, Honest Kids and Minute Maid are both owned by Coca-Cola Co., which has been busy adding more lower-calorie options to their product line.
Other restaurant chains like Wendy's, Chick-fil-A and Subway have also added Honest Tea product options for customers.
McDonald's has also worked to make their Happy Meals healthier by reducing the size of its french fries and removed artificial preservatives, colors and flavors from its chicken nuggets.
They have added healthier options for kids by offering low-fat yogurt, low-fat milk, water, sliced apples and clementines in their Happy Meals.