North Dakota Agriculture Commissioner Seeks Re-Election
Doug Goehring says he is running for re-election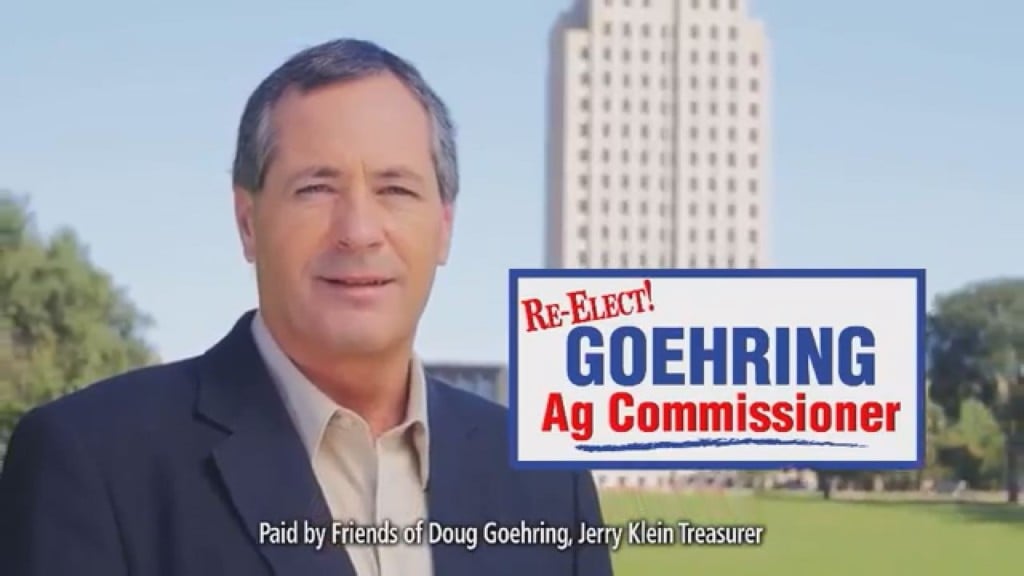 BISMARCK, N.D. — North Dakota Agriculture Commissioner Doug Goehring is running for re-election.
The 52-year-old Republican was appointed to the job in 2009 by then Gov. John Hoeven and won elections in 2010 and 2014.
Besides promoting agricultural interests and markets for farm products, the commissioner also sits on the state Industrial Commission, which regulates North Dakota's oil industry.
Goehring also still farms and ranches near Menoken, about 15 miles west of Bismarck.
Democrats so far have no announced challenger this year.