Judge Lowers Bail But Refuses To Release Former Minneapolis Officer Mohamed Noor
Noor Is Charged With The Murder Of Justine Ruszczyk Damond in July 2017 After She Called 911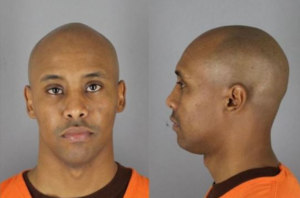 MINNEAPOLIS, Minn. — Bail has been cut from $500,000 to $400,000 for a fired Minneapolis police officer charged with murder in the shooting of an unarmed Australian woman.
Mohamed Noor made his first court appearance in the July death of Justine Ruszczyk (ROOS'-chehk) Damond, who had called 911 to report a possible sexual assault behind her home.
Noor's attorney asked the judge to free Noor on his own recognizance, saying he isn't a flight risk and has a young family.
But prosecutors said Noor no longer has a job that keeps him in Minnesota.
The decision by Hennepin County Attorney Mike Freeman to charge Noor is getting mixed reaction.
"So Mike Freeman thinks that he can appease white people from southwest and the white majority by making this charging decision," said attorney and community activist Nekima Levy-Pounds. "When again there is no pressure on him to change any of his behavior or his practices."
"No matter what color police officer was, he could have been green, he did something wrong he need to go to jail," said John Thompson, friend of Philando Castile.
Castile was also killed by a Twin Cities officer.
Noor's next court date is set for May 8.
He was fired from the Minneapolis Police Department on Tuesday after he was charged.