Attorney Says Richland 44 Students Were Not Expelled
Superintendent Tim Godfrey handed in his resignation on Tuesday.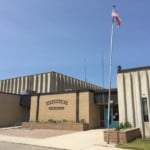 COLFAX, ND (KFGO) – A lawyer representing one of five Richland 44 High School students who were accused in a hazing and a sexual assault investigation says none of the boys were expelled.
The Fargo attorney, who asked that his name not be used, says he represented a junior at the school in Colfax.
He says the boy was suspended by the school district but neither his client nor the others were expelled and will receive the remainder of their education for this year through a distance learning program.
The expulsions were considered by a special hearing officer.
Superintendent Tim Godfrey is resigning while high school principal Bruce Anderson has announced his retirement.