Kappa Sigma of MSUM Holds 5K to Support Veterans Honor Flight
The inaugural 5K brings out more than 30 runners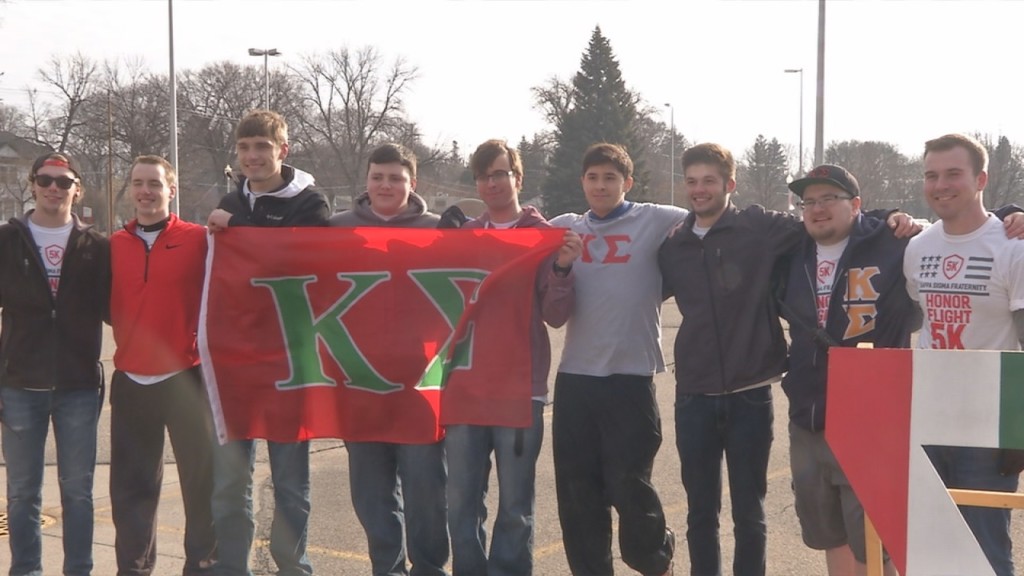 MOORHEAD, Minn. — Many runners in Moorhead laced up their sneakers to compete in a 5K run and also supported a good cause.
The event was the first of its kind hosted by the Kappa Sigma fraternity at MSUM.
Proceeds from the event went towards the Veterans Honor Flight of Minnesota and North Dakota.
The brothers at Kappa Sigma say they are honored to help these veterans fly down to Washington DC.
"We have a big focus on military and the Military Heroes campaign through our national headquarters. We wanted to do something local, so we chose the Honor Flight as a local organization where we could give back to military heroes in our own community," said Ryan Siems, the President of MSUM's Kappa Sigma chapter.
Over thirty runners participated in the event, which looped around the MSUM campus.
The Honor Flight is set to take place on May 20.