Exit 257 Overpass In Jamestown Closed After Oversize Load Causes Damage
Traffic on Interstate 94 Was Down To One Lane Temporarily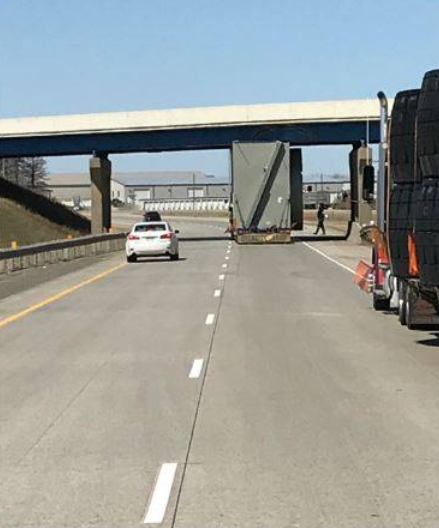 JAMESTOWN, N.D. — A big rig did some damage to an overpass in Jamestown.
North Dakota Highway Patrol shutdown one lane of traffic on I-94 around 1 o'clock Thursday after an oversize load got wedged under the overpass bridge.
It was reopened a short time later but the Exit 257 overpass is now closed due to damage to the bridge.