Minnesota Republican Representative Accused Of Sexual Misconduct
Rod Hamilton Self-Reported The Allegations To Minnesota House Officials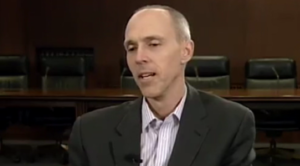 ST. PAUL, Minn. — Another Minnesota lawmaker is accused of inappropriate sexual conduct.
Emily Schlecht filed a report of sexual misconduct against Republican Representative Rod Hamilton.
She says Hamilton touched her inappropriately and kissed her without her consent at his apartment.
The representative has since been suspended as chairman of the Agriculture Finance Committee.
Hamilton has said he regrets the effect his actions had on Schlecht.
Minnesota House officials are investigating the allegations, which Hamilton self-reported.
Police say there's not enough evidence to file charges.