Fargo Fire and Police Training at Vacant Apartment Building: Soon to be Demolished
The soon to be demolished building by Xcel Energy, at 11 12th Street North is giving them a place to mirror skills they need to know how to do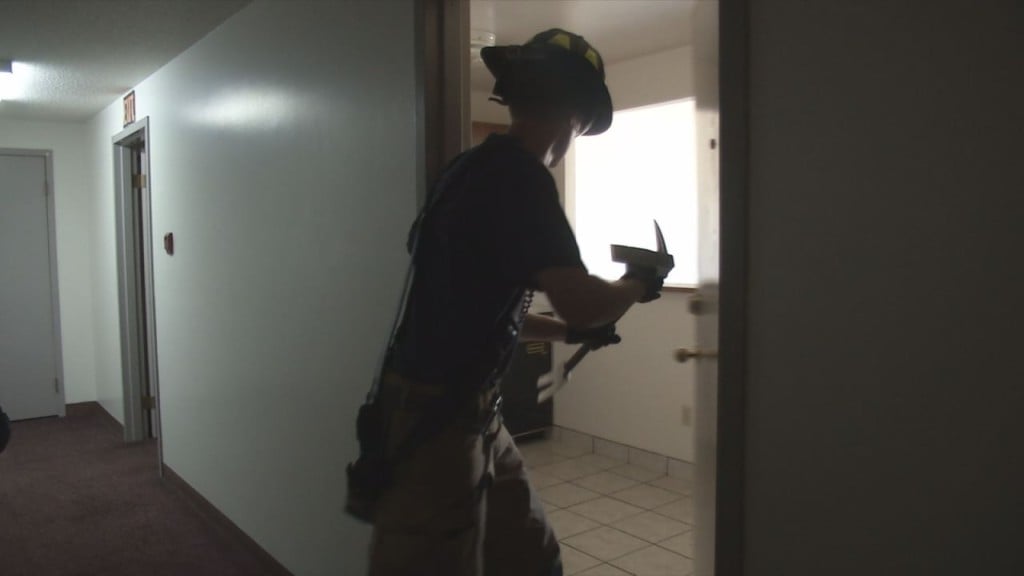 FARGO, N.D. — The Fargo Fire Department and Police Department are honing in on their skills by practicing real life scenarios inside a vacant apartment building.
The soon to be demolished building by Xcel Energy, at 11 12th Street North is giving them a place to mirror skills they need to know how to do.
From quick entry and exit to opening locked doors, the departments get to try it all.
Jason Ness, the Fargo Fire Battalion Chief, says this was a great opportunity for his department to practice without the additional real danger.
"Pretty much every skill that a firefighter uses is what we call a perishable skill and if they don't get the opportunity to practice it over and over, they start to loose it so every chance they get they are out there, they are very dedicated and very skilled at what they do," said Jason Ness, the Fargo Fire Battalion Chief.
The departments have the site to use until Saturday June 16th.
Several fire department, police or SWAT cars will be parked outside until then.