Trailer House Destroyed By Fire In Ogema, Minnesota
still waiting to hear if anyone was hurt and the cause of the fire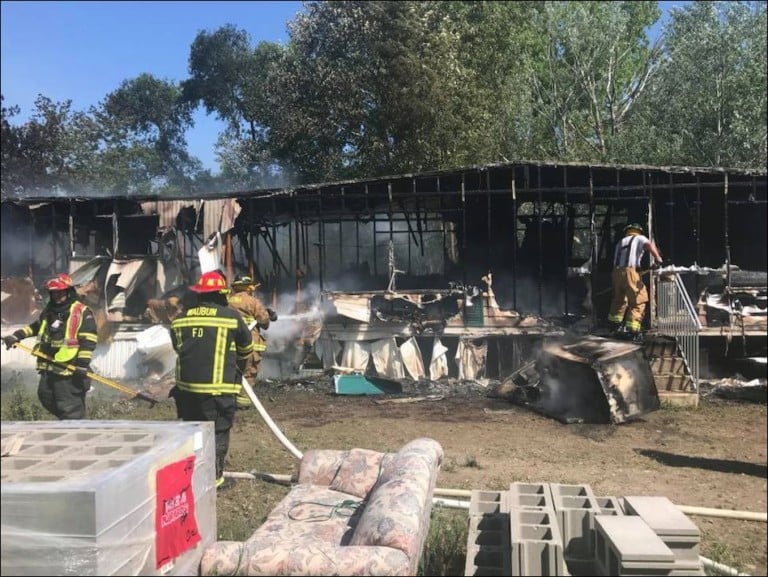 OGEMA, Minn. — A trailer house in Ogema, Minnesota was destroyed by fire.
These pictures were shared by the Waubun Volunteer Fire Department on Facebook.
Damage was extensive.
The walls are all gone and you can see right through the house.
We have contacted a number of agencies but are still waiting to hear if anyone was hurt and the cause of the fire.