Tickets To See President Donald Trump In Fargo Now Available
You can register for two free tickets for the June 27th rally At Scheels Arena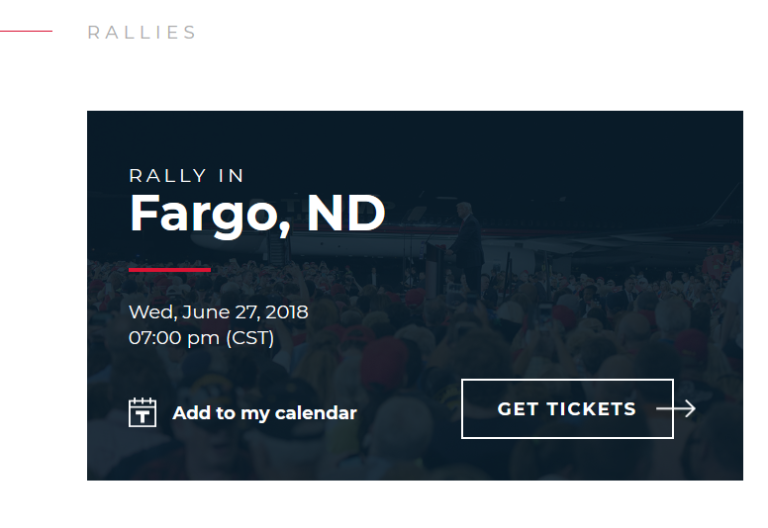 FARGO, N.D. — Tickets to see President Donald Trump when he comes to Fargo on Wednesday, June 27 are now available.
You can register for two free tickets here on the president's campaign website.
All tickets are on a first come first serve basis.
The president will speak at Scheels Arena at 7 p.m. on the 27th.
Doors will open at 4 p.m.
Republican Rep. Kevin Cramer is expected to attend the rally as he campaigns for the U.S. Senate seat being held by Democrat Heidi Heitkamp.
The last time the president was in North Dakota he spoke outside a Mandan oil refinery in September and both Cramer and Heitkamp were invited.
The president's rally in Duluth planned for this upcoming Wednesday has been moved to AMSOIL Arena to accommodate a larger crowd.
You can watch complete coverage of the president's visit to Fargo on the 27th on KVRR and at KVRR.com