Massive 3G Ventures Warehouse Fire In Grand Forks Classified As "Undetermined"
The fire marshal's report says one possible cause was the failure of electrical equipment being used in the building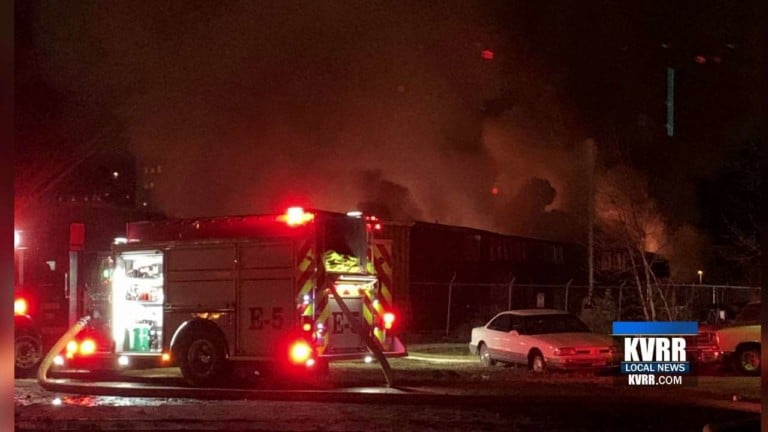 GRAND FORKS, ND — A massive fire last Tuesday night at the 3G Ventures warehouse in Grand Forks has been classified as undetermined.
The fire marshal's investigation was hampered by the structural condition of the building and the excessive amount of damage.
High definition images of the building were taken with a drone but the exact cause of the fire could not be pinpointed.
The warehouse stored computer servers.
The fire marshal's report says one possible cause was the failure of electrical equipment being used in the building.