Man vs. Food's Fargo episode showcases The Boiler Room, BernBaum's & Wurst Bier Hall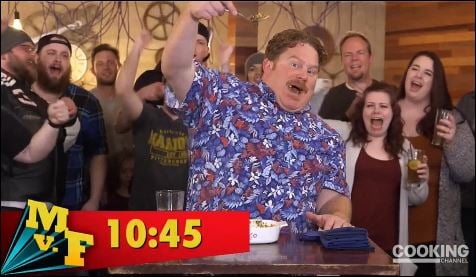 FARGO, N.D. – Man vs. Food host Casey Webb conquers the three pound serving of The Boiler Room's Marge's Famous Hotdish.
Before Webb attempted the meal that would serve a family of four, no one has finished it. He at the dish in a little over 19 minutes and won a bomber hat.
Webb also went to Wurst Bier Hall to sample their famous sausage and saw how their spaetzle mac and cheese is made.
He also went to BernBaum's to try out their Nordic, Jewish mashup restaurant and made a lingonberry blintz.
If you haven't seen the episode, click here to see when it's on Cooking Channel next.