Former U.S. Senator Mark Andrews Dies at 94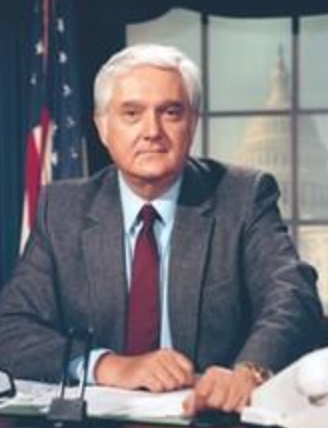 Former North Dakota Republican Senator Mark Andrews has died at the age of 94.
Andrews was born in Fargo, served in the Army and graduated from NDSU.
He was elected to Congress in 1963 during a special election and served until 1981 when he was elected to the Senate.
Andrews served one-term after losing to Democrat Kent Conrad in 1986.
Following his political career, he started a consulting firm in Washington, D.C.
His family says due to the pandemic, there will be a private service that will be shared on Hanson-Runsvold's website.
Statement from Senator John Hoeven:
"Senator Mark Andrews was a strong leader and dedicated public servant, who served the people of North Dakota in Congress for decades. He was a tireless advocate for our men and women in uniform and understood the importance of a strong national defense, having served in Congress during the Cold War.  As a farmer himself, he will be remembered for his hard work on behalf of agriculture and his work to support our state's farmers and ranchers. I am grateful for his service to our state and nation. He was a good friend and will be missed. Mikey and I extend our deepest condolences to his family and loved ones."
Statement from Gov. Doug Burgum:
"Mark Andrews was a longtime family friend, a dedicated public servant and an unflinching champion for North Dakota for more than two decades in Congress," Burgum said. "Whether he was fighting on behalf of our state's farmers, supporting our military during the Cold War or working hard to keep the federal budget in check, Mark always had the best interests of North Dakotans at heart. Kathryn and I extend our prayers and deepest condolences to the Andrews family as they mourn their loss and celebrate Mark's incredible life and legacy. We will miss him dearly."