Officer Cody Holte Honored During National Police Week in D.C.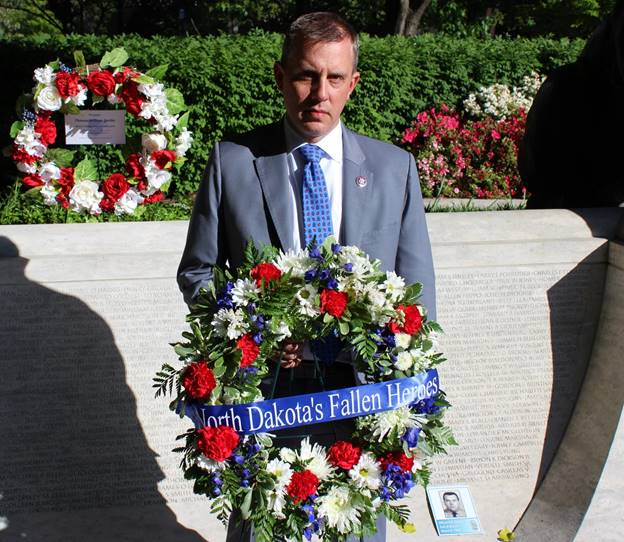 WASHINGTON, D.C. — North Dakota Congressman Kelly Armstrong placed a wreath at the National Law Enforcement Officers Memorial in Washington, D.C. by the engraving honoring Grand Forks Police Officer Cody Holte.
He was killed in the line of duty on May 27, 2020.
Holte and other fallen officers are being honored during National Police Week.
394 officers were killed in the line of duty across the United States in 2020.
A total of 58 law enforcement officers have died in the line of duty in North Dakota statehood.