Rotary Natural Play Hill Construction To Begin In The Summer in Moorhead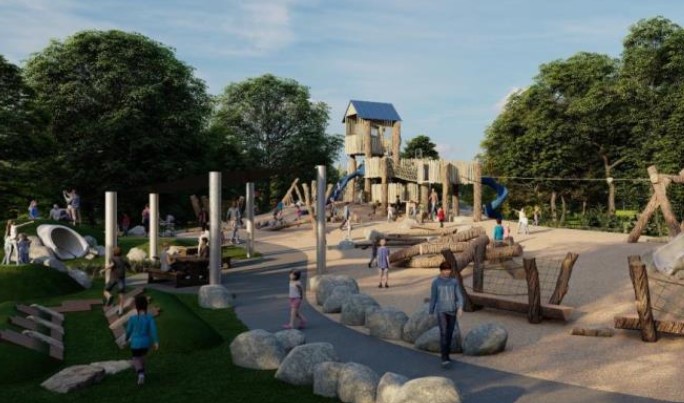 MOORHEAD, Minn. (KVRR) — Construction will begin this summer on the 1.2 acre Rotary Natural Play Hill at Riverfront Park in Moorhead.
The project has been in the planning stages since 2018.
It will provide a hilltop play area overlooking the Red River.
Play elements include a 26-foot high Tree House with a rope bridge to another tower, a zip line, log and boulder areas, tunnels and climbing areas.
FM Rotary Foundation has raised nearly $1 million for the project but the fundraising is ongoing and 5-year pledges are available.
The playground will be free and open to the public and donated to Moorhead Parks.