Five Former Moorhead Mayors Attend Swearing In Ceremony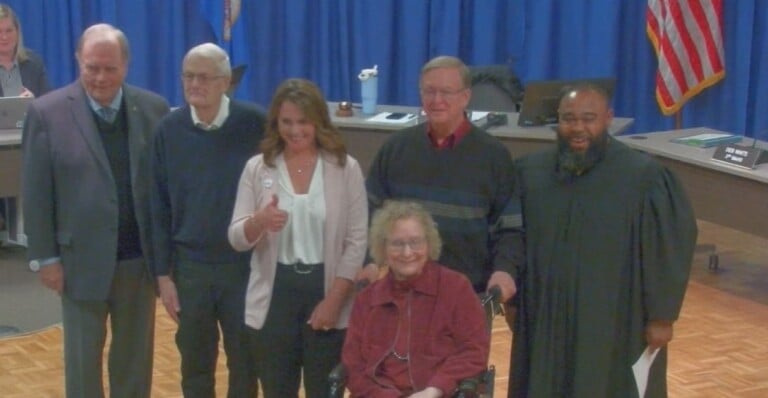 MOORHEAD, Minn. (KVRR) — Five former Moorhead mayors attend the swearing in of Mayor Shelly Carlson and newly and re-elected council members.
The election winners were all sworn in by Seventh Judicial District Judge Johnathan Judd, a former mayor of Moorhead.
Other former mayors included Wayne Ingersoll, Morrie Lanning, Mark Voxland and Del Rae Williams.
Before her prepared remarks, Mayor Carlson said, "I apologize if I'm shaking a little bit, this is, it's quite incredible to have five former mayors standing behind me."
Council members sworn in included Ryan Nelson, Heather Nesemeier, Deb White and Chuck Hendrickson.
Carlson replaced Judd as mayor in 2019 and was elected to her first full term last November.