Fargo Police seek information on man who ran over cat at animal pound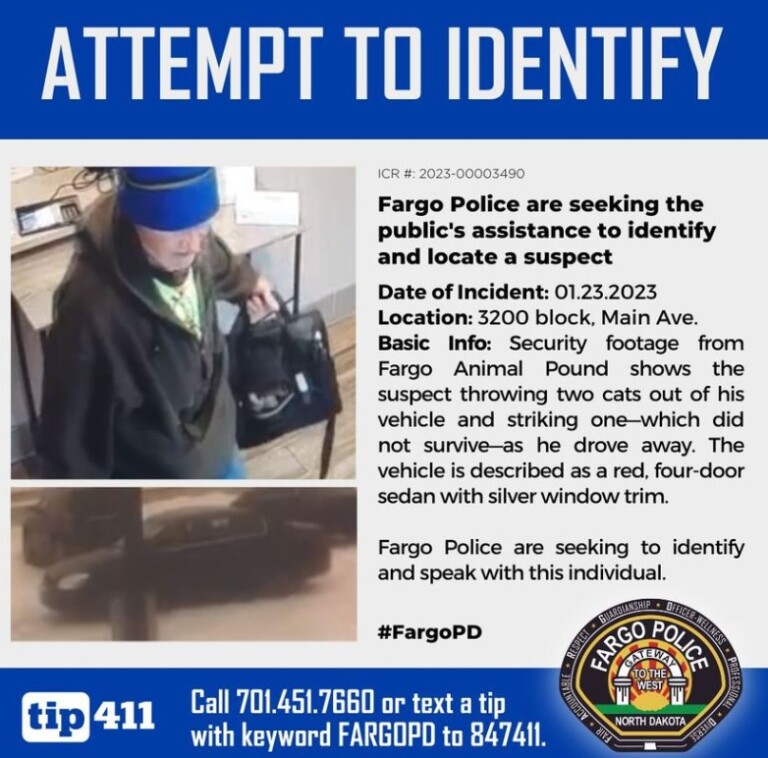 FARGO (KFGO) – Fargo police are working to identify a man who threw two cats from his car, running over and killing one of them.
Security footage from the animal pound showed the man driving away. The car was a red, four-door with silver window trim.
Anyone with information on the man or the car he was driving is asked to contact Red River Regional Dispatch at 701-451-7660.