Sen. Cramer Pays Up With Bison Burgers and Brats in FCS Loss to SDSU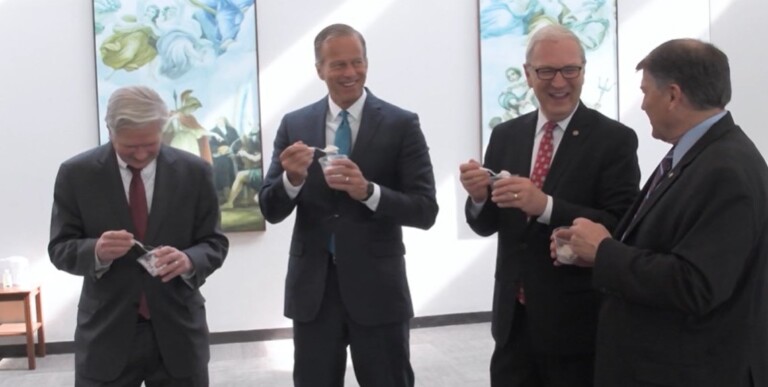 WASHINGTON, D.C. (KVRR) — Senators from North Dakota and South Dakota are enjoying some locally made products after a friendly wager on the FCS championship game.
Since the NDSU Bison lost to the SDSU Jackrabbits, Sen. Kevin Cramer upheld his end of the bet with bison burgers and brats for Sen. Rounds and his staff.
Rounds brought jackrabbit ice cream for everyone to enjoy.
Senators John Hoeven and John Thune and their staffs all joined in on the celebrating.
Cramer and Rounds made a similar wager on the Dakota Marker game in 2019.
Cramer told the crowd, "I just thought today was an opportunity to come together and celebrate two great football teams, two great universities, two great states, and one great territory."
"For us it was a heck of a hill to climb because the Bison really have been at the top of the game. In South Dakota, hills don't bother us, " said Rounds.
While SDSU won this year, NDSU has won nine of the last 12 FCS championships.