Listening Sessions Planned For Opioid Settlement Money in North Dakota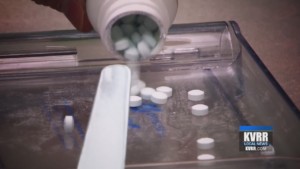 BISMARCK, N.D. (KFGO/KVRR) — A new North Dakota opioid task force is planning two listening sessions.
It is to gather input on how the state should invest its share of money from a settlement with opioid manufacturers.
The Opioid Settlement and Advisory Committee is chaired by Lt. Gov. Tammy Miller.
She says the state has already received over $9 million from the settlement and could receive up to $70 million.
The sessions will be held on each side of the state and have a "virtual" component to allow people to give their thoughts.
Miller says the opioid abuse problem in North Dakota is very critical.