West Fargo Man Arrested For Starting House Fire In Mid-January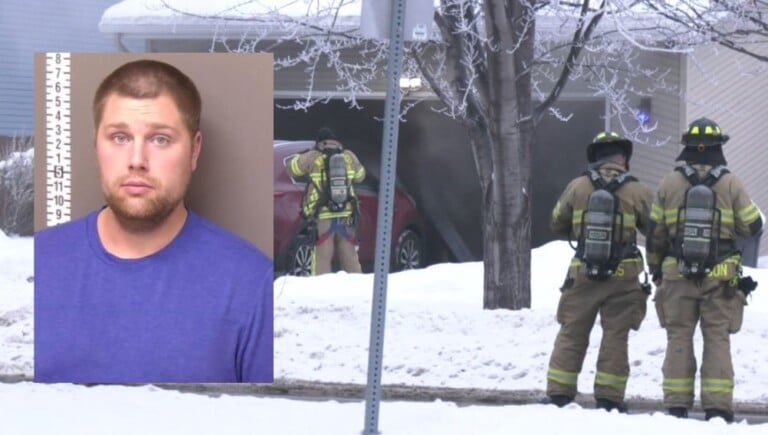 WEST FARGO, N.D. (KVRR)  — An arson investigation in January in West Fargo has resulted in an arrest.
31-year-old Nicholas Fradet is charged with one count of endangering by fire or explosion and one count of animal cruelty.
Both charges are Class C felonies.
Crews responded to a fire in a house on the 500 block of 17th Street East in mid-January.
Two adults were pulled out of the house by police while a man was rescued from the basement by firefighters.
Two dogs were rescued and treated.
Police suspected the fire was intentionally set at the time.
They were joined in the investigation by the West Fargo Fire Department.
A court date has not yet been set for Fradet.