One Person Shot, One Arrested After Incident in Fargo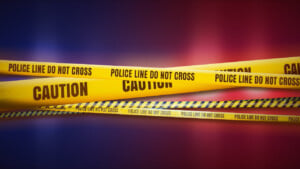 UPDATE: Working with metro police, Moorhead officers made a felony stop and arrested 38-year-old Gregory Barry on charges of attempted murder and reckless endangerment.
FARGO, N.D. (KVRR) — Police in Fargo are investigating a shooting between people that are known to each other.
They were called to a local medical facility after 4 p.m. when a person walked in with gunshot injuries.
The investigation determined that it happened in a parking lot in the 4700 block of 13th Avenue South in Fargo.
Surveillance video and witness accounts helped identify a suspect who was stopped and arrested in Moorhead.
The victim's injuries are believed to be non-life threatening.
Names of those involved have not been released as the investigation is ongoing.