N.D. Legislative Session Ends With Passage of Nearly $20 Billion Budget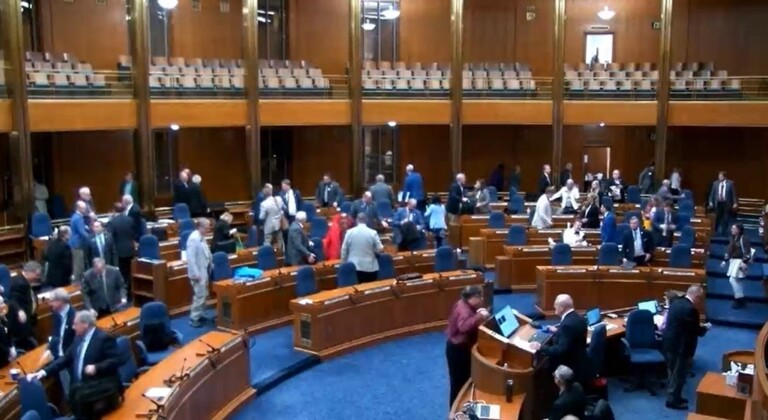 BISMARCK, N.D. (KVRR/KFGO) — North Dakota lawmakers ended the legislative session this morning by approving a record budget of $19.6 billion.
The session gaveled out at 2:55 a.m. Sunday.
"Motion carries and the North Dakota House of Representatives is adjourned sine die."
The legislature met for 75 days, five days less than the maximum 80 days allowed.
Among the final bills okayed were income and property tax reductions.
Gov. Doug Burgum says the state can now claim the lowest income tax rates in the nation among states that have individual income tax.
He says that'll help recruit and retain workers.
But the final bill of the session was for the massive nearly 20 billion dollar budget bill which passed 67-14.
"Long-term implications that we have set ourselves up with. Voting no on this is not going to solve that. But it is going to send a message," said Democrat Rep. Corey Mock of Grand Forks.
"When we come back in two years, we're going to be a little more disciplined as you deal with the agencies and their spending levels," Rep. Don Vigesaa, a Republican from Cooperstown.
Gov. Burgum has signed more than 500 bills, with 45 bills awaiting action.
He has 15 business days to act on the remaining bills.