Rothsay kids make a stop at KVRR during field trip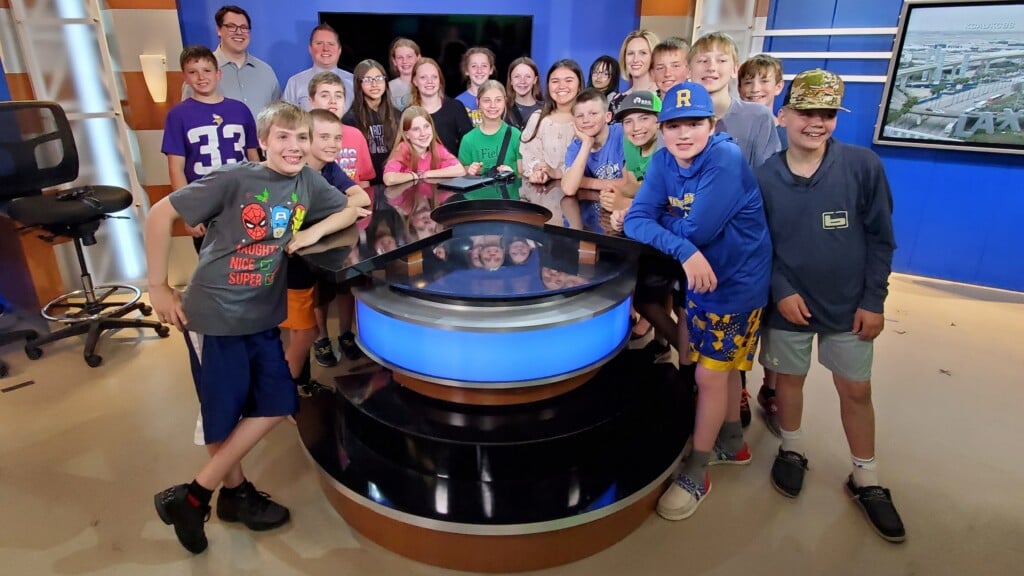 FARGO, N.D. (KVRR) — We were lucky to host to some middle schoolers this afternoon.
Fifth and sixth graders from Rothsay got a tour of the KVRR news station.
The students took pictures at the anchor desk with TJ, Alison, Max and Adam.
They were even able to try out the weather green screen and made a stop in the newsroom to see where the writing and editing happens.
KVRR wasn't their only stop for the field trip.
They also visited Skate City and Bonanzaville and stopped for lunch in the park
The kids had plenty of energy.
We're guessing it might have something to do with only having one week left of school before summer break.