Group calls for external audit after billing errors cost West Fargo over $1 million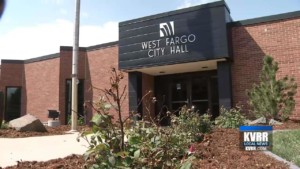 WEST FARGO, N.D. (KVRR-KFGO) – A citizen group in West Fargo is calling for an external audit of city finances and billing practices after errors in utilities billing led to more than $1 million in losses for taxpayers.
A public records analysis by The Forum first revealed the billing errors, including an undercharge of $1.4 million to Cargill's West Fargo plant.
The group is called West Fargo TAP, which stands for Trust Accountability and Professionalism.
TAP member Dave Withee said it's clear the depth of the problem took city leaders by surprise, but they need to step up and deal with it.
"It's very evident that there has been a woeful lack of policies and procedures within the city governments," Withee said. "People just don't realize what they're not doing, and the commission doesn't realize what they're not doing because the commission doesn't realize these policies and procedures don't exist."
Withee said an audit is needed.
Steve Marquart, a former West Fargo school teacher, is one of the organizers of the group. He said it's clear Mayor Bernie Dardis and the rest of the city commission understand that they have a problem on their hands, and he's concerned they want to move forward without getting to the bottom of it.
"Commissioners Simmons and Olson said, 'you know, we shouldn't look back. Let's move forward.' First of all, we've got to fix the problem," Marquart said. "How did we get to this point? We can't just sweep this under the rug and move forward. That's where that audit, I believe, has got to come in. That is our mayor's job, and he's the one that should be calling on that."
Marquart has called on Dardis to take a leadership role.
"This isn't a personal thing against Bernie or any of the commissioners, as far as that goes," Marquart said. "We're just trying to get to the bottom of it and, you know what? It might not be pretty, but somebody's got to step up and say 'yeah, hey, we screwed up on this.' The outside audit is what has to happen."