Gov. Burgum reappoints student member to state Board of Higher Education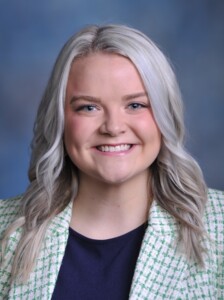 BISMARCK, N.D. (KVRR) — Governor Burgum reappoints University of North Dakota student Sadie Hanson to a second one-year term on the state Board of Higher Education.
She is the student representative on the board that has eight voting members.
Hanson graduated from UND earlier this month with bachelor's degrees in marketing and public affairs.
She is also Grand Forks Red River High School graduate.
Hanson was among three students nominated for the seat.