Gov. Walz signs largest infrastructure bill in state history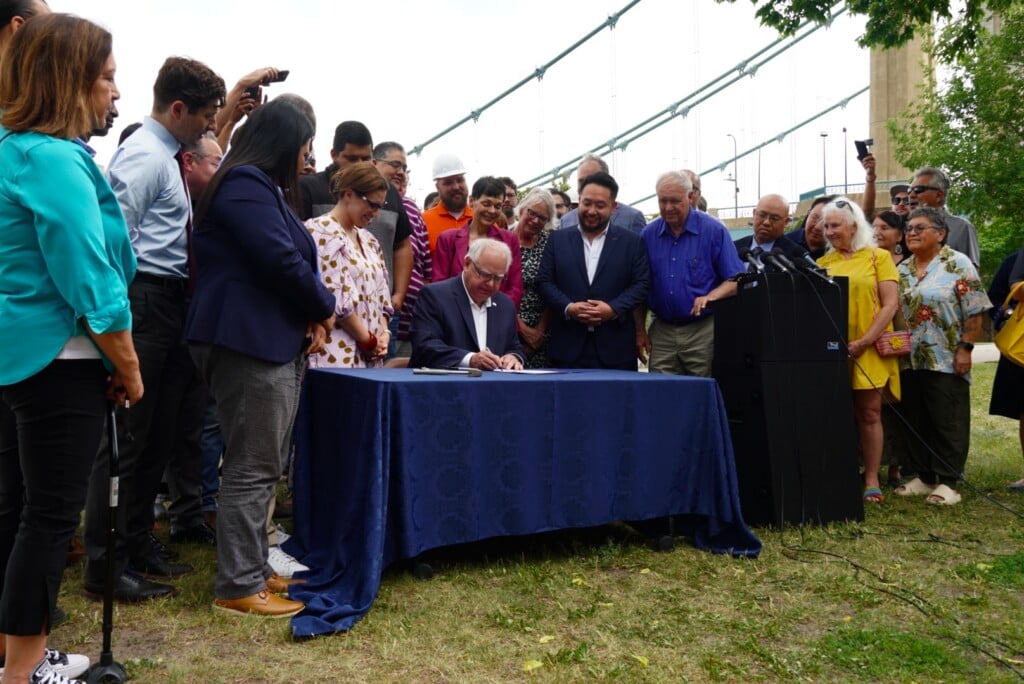 ST. PAUL, Minn. (KVRR) — Governor Tim Walz signs a $2.6 billion infrastructure bill into law.
It's the largest one in state history.
The money will to repairing roads and bridges, creating jobs, and investing in infrastructure across Minnesota.
Over $500 million will go to water projects in the state.
He signed the bill along the Mississippi River near the Hennepin Avenue Bridge which will get funding for reconstruction.