Some People in West Fargo & Fargo Share Concerns About Rising Taxes in 2024 Budget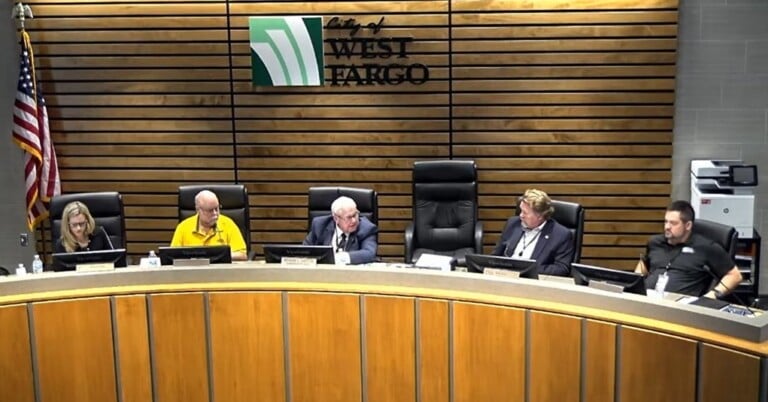 WEST FARGO, N.D. (KVRR) — West Fargo commissioners hear from the public on the proposed 2024 budget for the city which includes tax increases.
The city wants a nearly 5 mill property tax increase which is around $5 per month on the average home.
There is an increase in franchise fees, a 4% cost of living salary increase for city workers and an 11% increase in health insurance.
The budget includes hiring 13 new city employees.
The majority of those at the public hearing were concerned about property values and taxes going up year after year.
"If you get an increase of 3% or 4% for income and you're getting 12.4% property taxes and then you look at your home insurance and that goes up over 10% the numbers don't match. If you run the numbers out at some point you're going to be priced out of your home," West Fargo homeowner Peter Hettwer told the commission.
The commission is expected to vote on the final budget on October 2.
Fargo City Commissioners also heard complaints tonight about higher taxes in the budget.
One man got emotional when he told commissioners that his wage increases are not keeping up with the cost of rising property taxes, up 15% this year, along with higher electricity and food bills due to inflation.
They are also expected to vote on the budget October 2.