Cause of Minot Recycling Plant Fire Still Unknown
It produced heavy smoke that could be seen for miles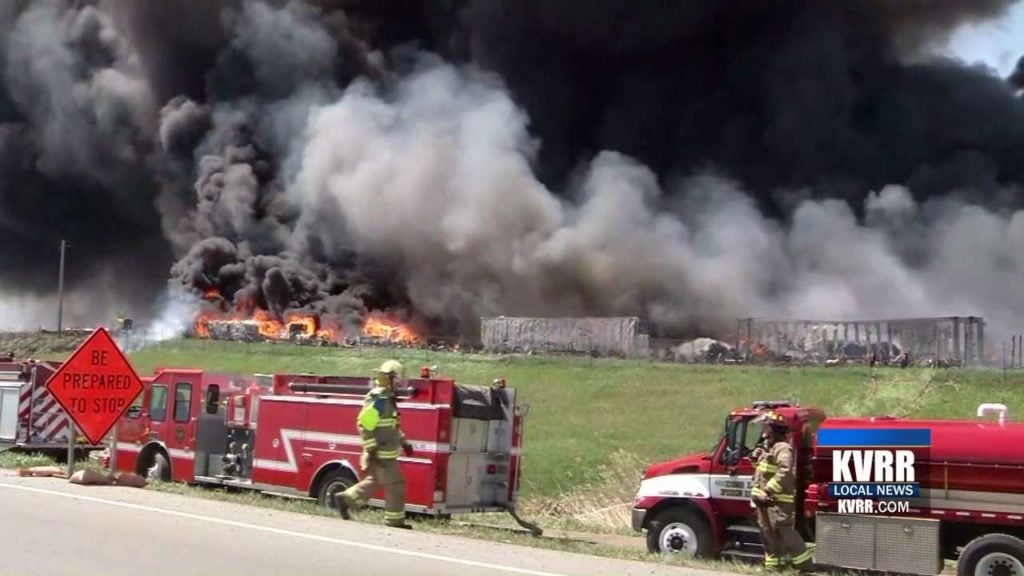 MINOT, ND — Authorities say they will never know what started a large fire at a Minot recycling business, though they have some theories.
The blaze at Earth Recycling broke out around noon on May 18.
It produced heavy smoke that could be seen for miles.
Chief Deputy State Fire Marshal Ken Sisk says he couldn't pinpoint the exact cause due to flare-ups and safety concerns.
But he says the cause could be discarded smoking materials, or a pallet of flammable household items containing a box of mirrors.
The site is still being monitored as the fire continues to smolder out, nearly two weeks later.