Family Dispute Over Relationship Leads to Arrest, Kidnapping Charges
Authorities say Sprague was taken from a West Fargo home by the Toribios and dropped off in Richland County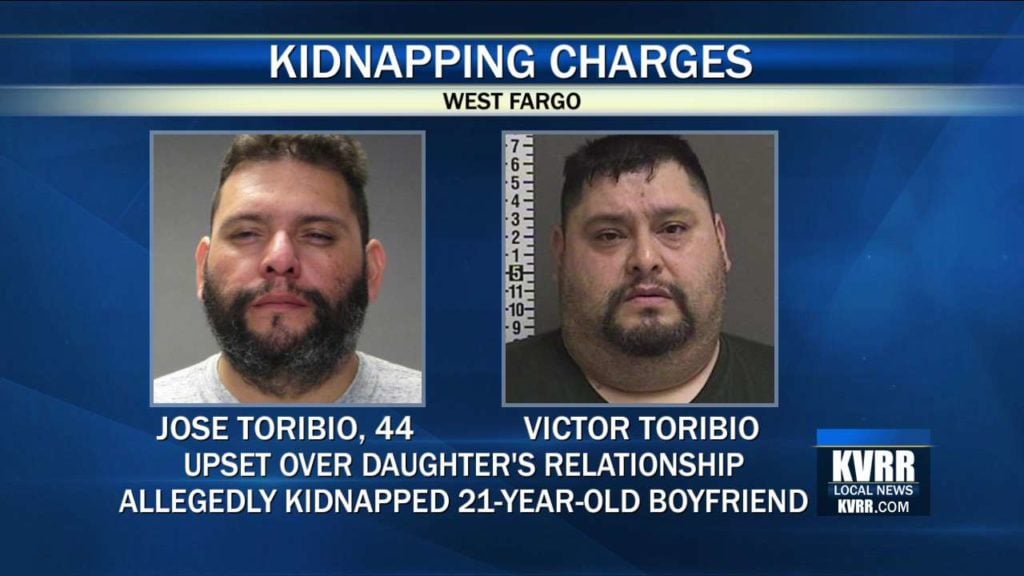 WEST FARGO, ND — A family dispute about a relationship has landed a father and son in jail with kidnapping charges in West Fargo.
Jose Toribio, 44, and his son, Victor Toribio are accused of kidnapping 21-year-old Dylan Sprague and threatening him over his relationship with Jose's daughter.
Authorities say Sprague was taken from a West Fargo home by the Toribios and dropped off in Richland County.
The Toribios were arrested in Moorhead after the daughter called police, saying her father had also come after her with a baseball bat when she tried to stop him.