Just In: Democrat Doug Jones Defeats Republican Roy Moore in Alabama Senate Race
The fight was intense from the beginning, with a heavy shadow cast over Moore's campaign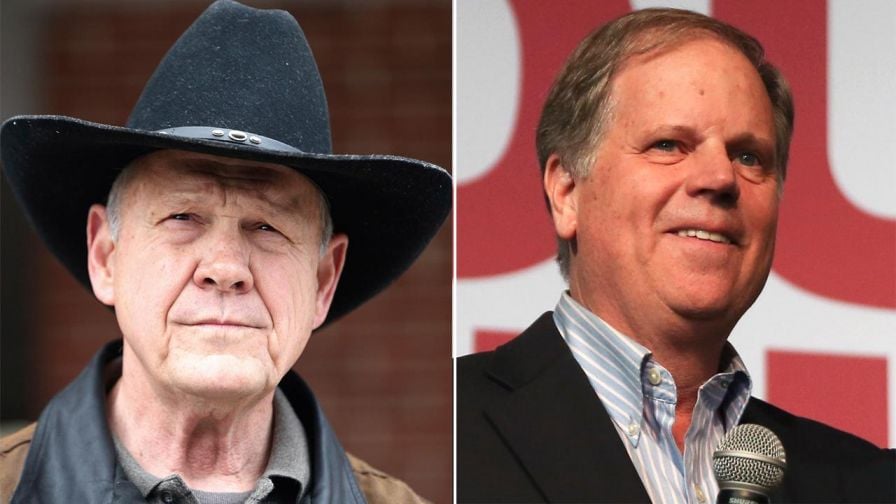 ALABAMA — Democrat Doug Jones has defeated Republican Roy Moore in Alabama's Senate election, making Jones the first Democrat elected by the state to the Senate in 25 years.
The fight was intense from the beginning, with a heavy shadow cast over Moore's campaign.
Moore is accused of having romantic relationships with teen girls when he was in his thirties, but Moore says those allegations are false.
President Donald Trump threw his support behind Moore, using social media to help get the message out:
Alabama is well-known as a red state, with Mr. Trump taking it in the 2016 presidential election by 62 percent of the vote.
With Moore's sex scandal taking most of the spotlight during the race, it's left many people wondering who he was running against.
Doug Jones is an attorney, who promotes himself as someone focused on civil rights.
In 1963, he prosecuted two members of the KKK for a bombing at the 16th Street Baptist Church in Birmingham.
Jones says when he heard KKK leader, David Duke, celebrating President Trump's victory in 2016, he felt it was time for him to run for office.
Jones' victory means the GOP's Senate majority is cut from 52 to 51, which could mean bigger problems for the Republican Commander in Chief.
The special election was held to replace the vacancy left by Attorney General Jeff Sessions.