Get Ready to Vote for the New Oreo Flavor
The new flavors will be available and open to voting by May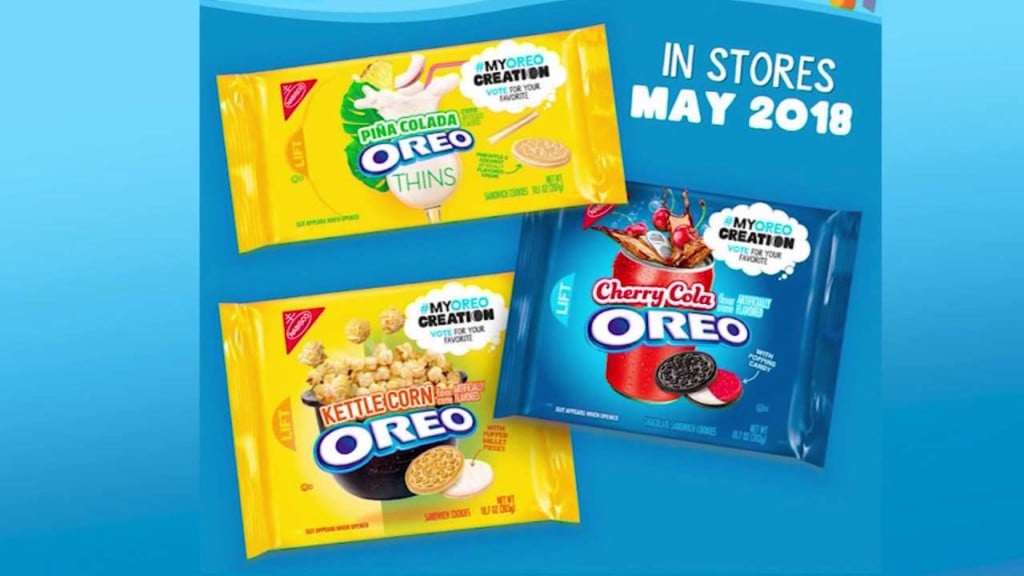 NATIONAL — Three finalists have been named in Nabisco's "My Oreo Creation" contest and you'll have a chance to vote on which one you think should stick around for good.
Pina Colada, Cherry Cola and Kettle Corn are the top three contenders.
The Pina Colada Oreo is described by Nabisco as having a pineapple-coconut crème filling.
The Cherry Cola Oreo is a dual-layer of red and white crème filling stuffed between two chocolate cookies.
The Kettle Corn Oreo will have icing with puffed millet pieces inside.
The new flavors will be available and open to voting by May.
The creator of the winning flavor gets half a million dollars in prize money.