Discovery Students Show Off Their Art, Music At Annual Bluestem Ball
This was the second year Discovery Middle School held it at the Bluestem Center for the Arts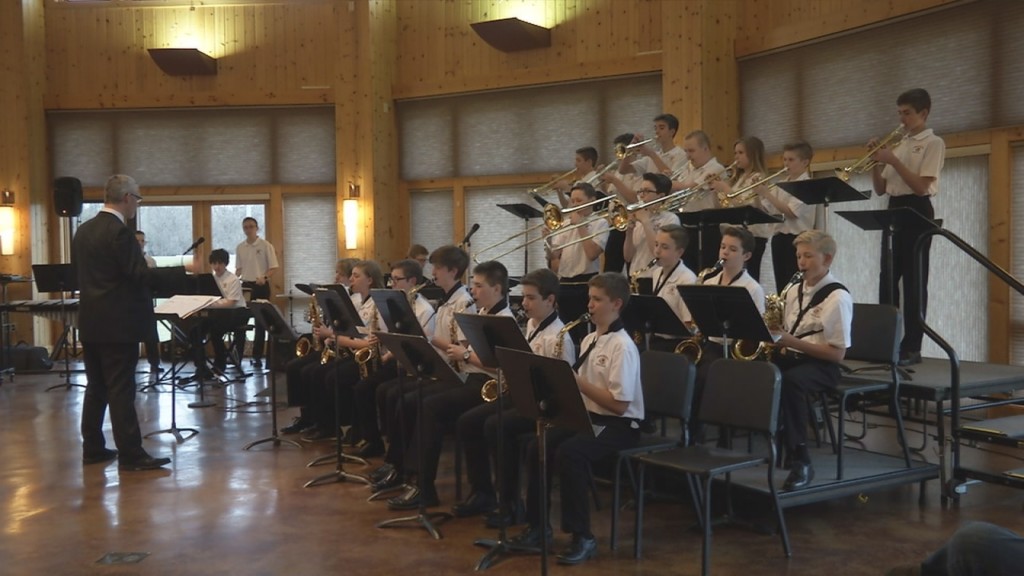 MOORHEAD, Minn. — It's a music gig, exhibit and a ball all in one.
Discovery Middle School's Art and Music departments hosted their Bluestem Ball. Not only did it feature student jazz musicians, but students' artwork was on display and a dance show. Discovery's art and music instructors say they wanted to put on the ball to showcase the students' talents outside of the traditional classroom setting.
"It's important for art students to show their work to the public to show off what they've learned and the skills and the techniques they've learned in the classroom and then take it out into the world to show their family and their friends and to just be proud of the accomplishments that they've made," said Steve Knutson, Discovery's art teacher.
This is the second year Discovery Middle School held their ball at the Bluestem Center for the Arts. Knutson says students feel much more prestigious being able to perform for at the center.