Fargo man arrested after crashing stolen vehicle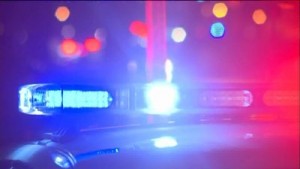 MOORHEAD, Minn.–A Fargo man was arrested Monday morning after the stolen vehicle he crashed started on fire.
The Moorhead Police Department says 27-year-old Sabastijan Tahirovic was traveling westbound on 32nd Avenue South at approximately 4:45 a.m. when he left the roadway and struck two trees.
The Moorhead Fire Department was dispatched after the vehicle caught fire. A passenger was transported to a local hospital for non-life threatening injuries.
Moorhead Police determined Tahirovic stole the vehicle and was arrested for felony possession of stolen property. The incident is still under investigation.