Democrats Take Control of Minnesota Legislature After Swearing In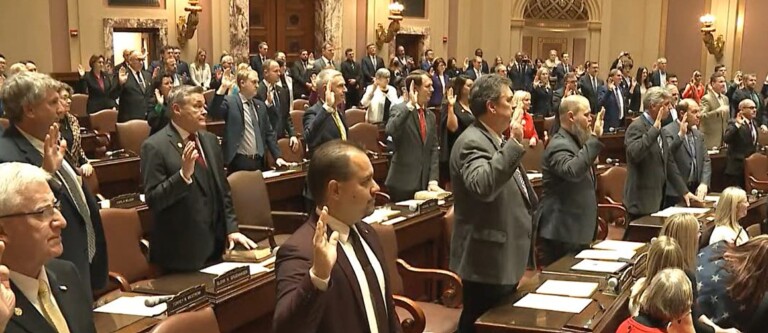 ST. PAUL (KVRR) — Senators from across Minnesota are sworn into office to begin the 2023 session in St. Paul by Minnesota Supreme Court Justice Natalie E. Hudson.
Among them is former KVRR Chief Meteorologist Rob Kupec who won the senate seat in District 4 which covers an area from Moorhead to Detroit Lakes.
After the swearing in, the senate then elected its President of the Senate.
He is Sen. Bobby Joe Champion, a lawyer representing the 59th district which includes portions of Minneapolis.
"I want you to know I'm humbled by the support. Humbled by those who voted for me and those who didn't," said Champion.
Democrats have a narrow lead in both the Senate and House.
Lawmakers will have to decide what to do with a massive $17.6 billion projected surplus along with a number of other key issues including abortion rights, sports betting and legal marijuana.