Minnesota Board of Pharmacy finds mold growth in THC syrup sold in Moorhead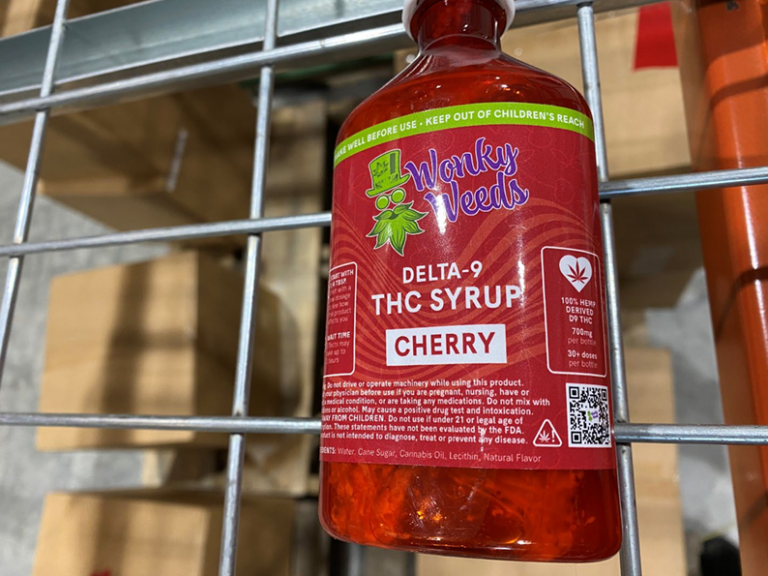 MOORHEAD, Minn. (KVRR) – The Minnesota Board of Pharmacy says it's identified mold growing in bottles of various flavors of Wonky Weeds delta-9 tetrahydrocannabinol syrup.
The mold was discovered during a recent inspection related to an ongoing civil lawsuit against Northland Vapor Company Moorhead LLC, Northland Vapor Company Bemidji LLC, and Wonky Confections LLC, alleging they violated Minnesota's edible cannabinoid laws. The lawsuit was filed in December, 2022.
Consumers are urged not to consume Wonky Weeds products and discard Wonky Weeds delta-9 THC syrup. Officials say call 9-1-1, poison control center (1-800-222-1222), and/or get emergency medical help right away if you or someone in your care has serious side effects from these products.
The Board of Pharmacy says mold spores are common, but some molds are dangerous because they cause allergic reactions, respiratory problems and make people sick.
The Board is also concerned about the amount of THC in these products. Cannabinoids sold in Minnesota must not contain more than five milligrams of any hemp-derived THC in a single serving or more than a total of 50mg per package. Inspectors say according to the label, Wonky Weeds Delta-9 THC syrup contains 700mg of THC per bottle, or approximately 23mg per dose.
A message requesting comment from Northland Vapor was not immediately returned.