Fire Causes Heavy Damage To Moorhead Home
Firefighters responded shortly before 3:30 a.m. Thursday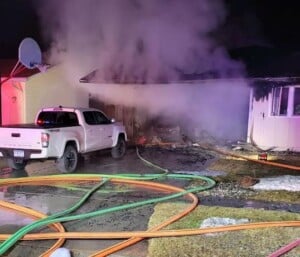 MOORHEAD, Minn. (KVRR/KFGO) – Fire heavily damaged a home in South Moorhead early Thursday.
Firefighters responded shortly before 3:30 a.m.
Four people got out safely. It appears the fire may have started in the attached garage. A neighbor told KFGO News flames were coming from the garage. Heavy smoke was coming from the home. There were two vehicles in the garage and a pickup was parked in the driveway.
Fire departments from Fargo and Dilworth were on the scene to assist Moorhead firefighters. Crews spent more than an hour putting water on hot spots in the garage area. There's no word yet on a cause.