MN State Senator Votes Shirtless and From Bed Over Zoom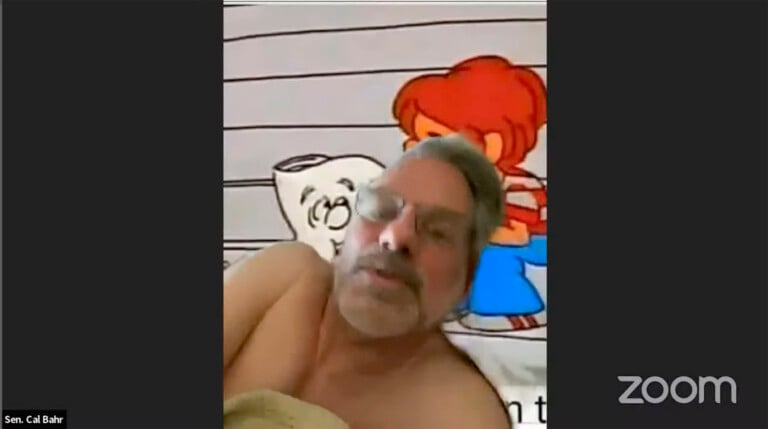 ST. PAUL (AP) — A Minnesota state senator is a reluctant star on social media after he voted shirtless while lying in bed during a legislative commission meeting.
Republican Sen. Calvin Bahr of East Bethel, near the Twin Cities, can briefly be seen voting during a Zoom call on Monday.
A School House Rock "I'm Just a Bill" character can be seen on the wall behind him.
After voting, Bahr quickly turned the camera off, leaving a black screen showing just his name.
A GOP Senate spokeswoman said Bahr, a truck driver, worked until 4:45 a.m. and then went to bed before Monday's meeting.
She said he would not comment on the vote or the video.