Chauvin appeals conviction in George Floyd's murder to the Minnesota Supreme Court
Man who witnessed George Floyd murder by police suing Minneapolis over officers' actions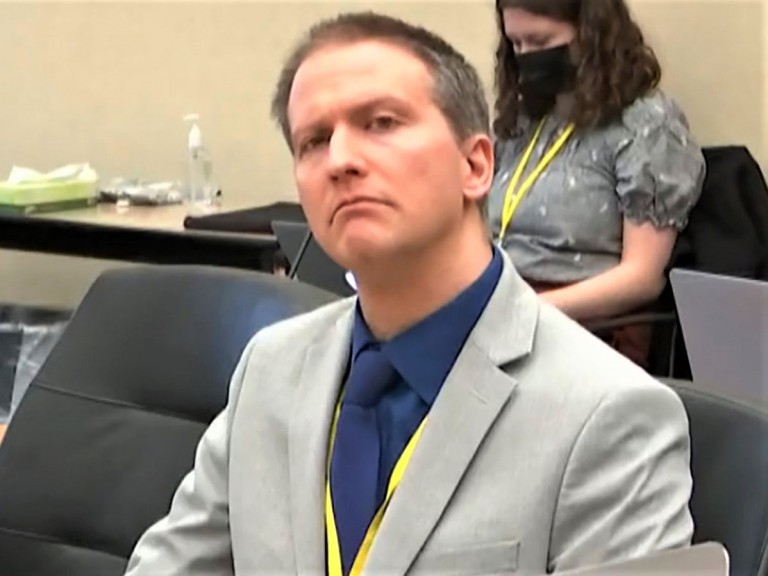 ST. PAUL, Minn. (AP) — Former Minneapolis police officer Derek Chauvin appealed his murder conviction in the killing of George Floyd to the Minnesota Supreme Court on Wednesday, saying the district judge's decision not to move the proceedings out of the city deprived him of a fair trial.
His attorney, William Mohrman, filed a petition for review with the state's highest court a month after the Minnesota Court of Appeals upheld Chauvin's conviction for second-degree murder and let his 22 1/2-year sentence remain in place.
Morhman had unsuccessfully asked the appeals court to throw out the ex-officer's conviction for a long list of reasons, including the massive pretrial publicity. But the three-judge panel last month sided with prosecutors who said Chauvin got a fair trial and just sentence. Chauvin raises several of those arguments again in his latest appeal.
"We're very hopeful that the Minnesota Supreme Court will accept review of the case," Mohrman said.
Floyd died on May 25, 2020, after Chauvin, who is white, kneeled on the Black man's neck for 9 1/2 minutes. A bystander video captured Floyd's fading cries of "I can't breathe." Floyd's death touched off protests around the world, some of which turned violent, and forced a national reckoning with police brutality and racism.
The Minnesota Supreme Court could agree to hear Chauvin's appeal, in which case it would ask each side for detailed briefs and later set a date for oral arguments. Or it could let the Court of Appeals ruling stand.
One of the most vocal bystanders as a Minneapolis police officer murdered George Floyd three years ago is suing the city, alleging he was assaulted and suffered emotional distress as he witnessed the handcuffed Black man beg for his life, go limp and stop breathing.
Donald Williams of Minneapolis filed the lawsuit Tuesday in Hennepin County District Court.
While now ex-officer Derek Chauvin kneeled on Floyd's neck on May 25, 2020, he threatened Williams and other bystanders with a can of mace, shaking it at them after Williams expressed concern for Floyd, according to the lawsuit.
The lawsuit also alleges that Chauvin and another now-former officer, Tou Thao, taunted Floyd, Williams and other bystanders who expressed concern and that Thao placed his hand on Williams' chest. Williams took those actions as threats and, the lawsuit says, he was fearful for his safety and the safety of the other witnesses.
The lawsuit says Williams is seeking more than $50,000 for each count, a standard dollar amount that must be listed in Minnesota if a plaintiff intends to seek anything above that figure. He alleges one count of assault, one count of intentional infliction of emotional distress and one count of negligent infliction of emotional distress.
Because of the officers' conduct, William has endured emotional distress, pain, suffering, humiliation, embarrassment and medical expenses, according to the lawsuit.