Accused ruby slippers thief pleads not guilty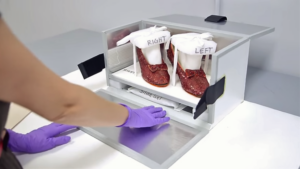 DULUTH, Minn. (KVRR-KFGO) – Terry Jon Martin, the man accused of stealing a pair of the iconic ruby red slippers worn by Judy Garland in The Wizard of Oz, made his first appearance in federal court Thursday morning and pled not guilty to the single count of theft of major artwork filed against him by the U.S. Government.
Martin appeared via videoconference to a courtroom in Duluth. Magistrate Judge Leo Brisbois found that Martin was financially eligible for a public defender in the case after a bond report showed the 76-year-old had not worked in years due to COPD and emphysema diagnoses. Martin will not be detained while he awaits trial but must agree to certain conditions including not possessing firearms and surrendering his passport. He will be represented by Dane DeKrey, a Moorhead-based attorney.
The next hearing in the case will be on evidentiary and other motions at the end of July in Duluth.
The Assistant U.S. Attorney assigned the case, Matthew Greenley, asked Brisbois if he would entertain a protective order which would prevent the public disclosure of some information in the government's case due to potential mentions of "unindicted co-conspirators and confidential sources."
Prosecutors allege Martin stole the slippers from the Judy Garland Museum in Grand Rapids, Minn. in 2005. When the slippers were stolen, they were insured for $1 million, but the U.S. Attorney's Office said they are now valued at $3.5 million.