Fargo Man Arrested After Crashing Into Semi, Running From Officers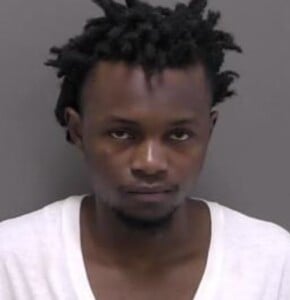 FARGO, N.D. (KVRR/KFGO) — A Fargo man is arrested on a number of charges after crashing into a semi in Fargo on Tuesday and running from police.
Highway Patrol says 22-year-old Jefte Nzimoto failed to stop for the red light at 45th Street South off of I-94 and rear-ended the semi.
He then fled on foot.
Multiple witnesses saw the crash and helped Fargo Police locate Nzimoto who was combative and resisted arrest.
He is charged with DUI, DUI refusal, leaving the scene of an accident and resisting arrest.
There were no injuries in the crash.