Sky Range Complex To Cost $500 Million, Bring 600 Jobs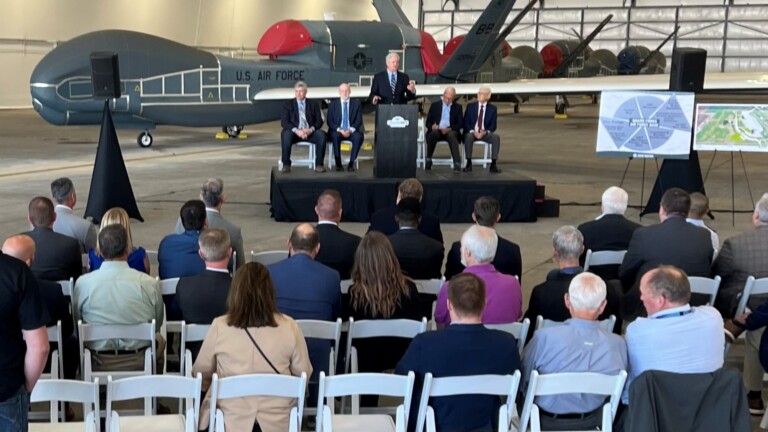 GRAND FORKS CO., N.D. (KVRR) — Grand Sky at Grand Forks Air Force Base is getting a new $500 million complex called Sky Range.
The announcement made by Senators John Hoeven and Kevin Cramer and Test Resource Management Center Director George Rumford.
Sky Range will include 300,000 square feet of office space, 300,000 square feet of hangar space and support more than 600 jobs in the region.
It is expected to attract additional defense contractors and technology companies to the region.
Sky Range will evaluate hypersonic missile tests conducted around the world.
It will be complemented by a data processing center at the 119th Wing MQ-9 operations center at Hector Field in Fargo.
A groundbreaking is planned for the spring.