What You Should Do The Week Before You Run the Big Race
People at Fargo Running Company say it's important to pay attention for the weather and be prepared for anything and everything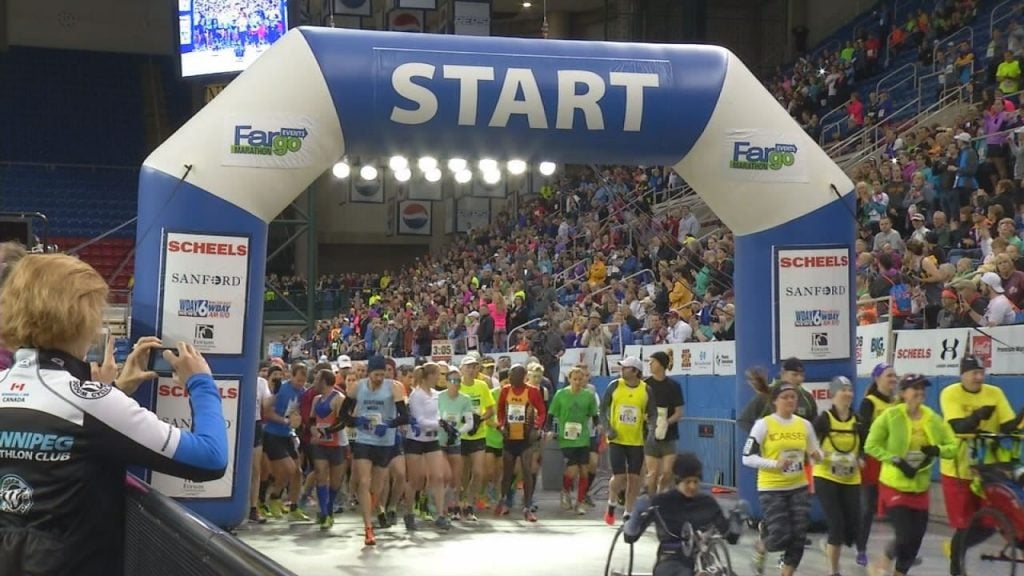 FARGO, N.D. — The Fargo Marathon is only a week away and whether you've been running for years or preparing for your first race, there are some things you should be doing this week.
People at Fargo Running Company say it's important to pay attention for the weather and be prepared for anything and everything.
Have multiple clothing options and do things you've been practicing the last few weeks or months on race day.
The biggest thing to remember, is even if you're nervous, don't change your everyday routine too much.
"Whatever you've been doing in your training try to mimic all the way up to race day. Now you don't want to, if you've been sleeping four hours every night, sleep four hours before the marathon but try to get things in that you normally would eat the same type of things, don't change anything up drastically because you never know how your body is going to react. Stay away from anything you haven't used before or if you do decide to like buy a piece of clothing, try it out, wear it before race day. Wear it sometime this week on a run or on a workout to make sure it's working for you," said Cley Twigg, the owner of Fargo Running Company.
Twig also says don't stress yourself out!
There is a ton of excitement, adrenaline and fun on race day and it's important to take it all in.