Burgum signs bill banning abortion at 6 weeks, including cases of rape or incest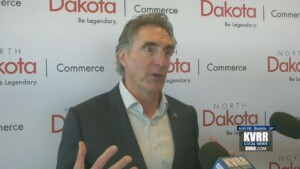 BISMARCK, N.D. (AP) — North Dakota Gov. Doug Burgum on Monday signed a a bill that bans abortion at 6 weeks of pregnancy, including cases of rape or incest.
North Dakota's Republican Gov. Doug Burgum signed an abortion ban at six weeks of pregnancy — even in cases of rape or incest — into law on Monday.
"This bill clarifies and refines existing state law … and reaffirms North Dakota as a pro-life state," Burgum said in a statement.
The law, one of the strictest abortion bans in the country, takes effect immediately, according to the bill's sponsor.
Supporters have said the measure protects all human life, while opponents contend it will have dire consequences for women and girls.