Man Pulls Another Man Out of Burning SUV Saving His Life
Norman County Sheriff Jeremy Thornton says Zebulen Dickey would not have survived if not for Austen Germolus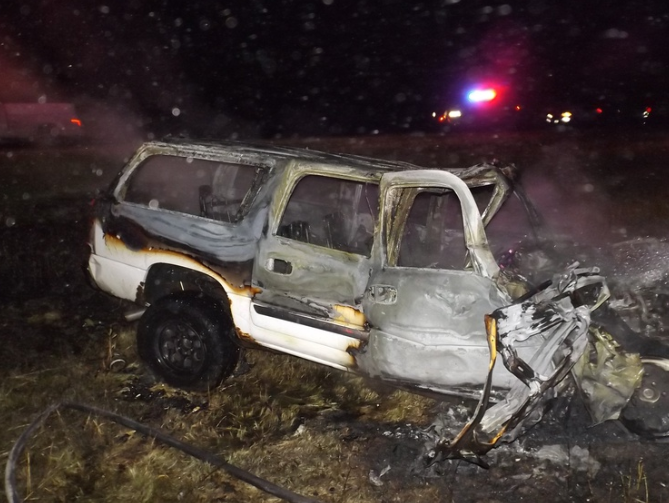 BORUP, Minn. — A dramatic rescue of a driver trapped in a burning vehicle after a crash Monday night near Borup, Minnesota.
33-year-old Austen Germolus of Ada says he did what anyone would do in a situation like that.
40-year-old Zebulen Dickey of Georgetown was conscious but the vehicle doors were jammed.
Germolus broke out a window and pulled him to safety before the SUV was engulfed in flames.
Norman County Sheriff Jeremy Thornton says Dickey would not have survived if not for Germolus.
He was taken to a Fargo hospital with non-life threatening injuries.
Dickey had rear-ended a grain truck that had slowed to turn into a farm.