Walk-In And Mobile Clinics Offer Several Chances to get COVID-19 Vaccine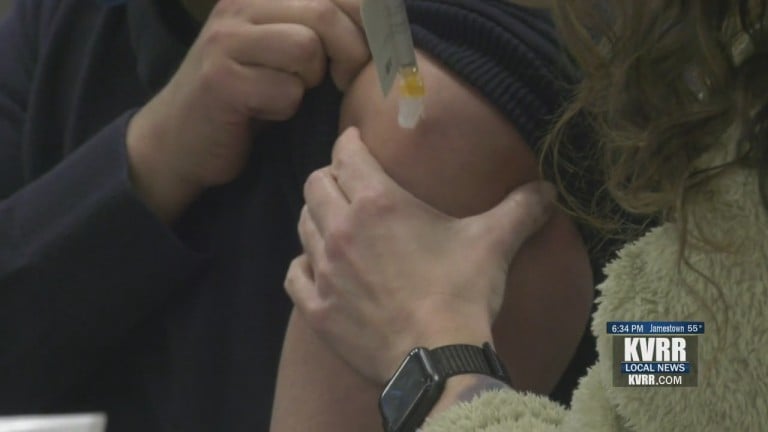 FARGO, N.D. — Fargo Cass Public Health is changing its COVID-19 vaccine walk-in clinic starting Tuesday, July 6th.
The clinic will operate between noon and 6 on Tuesdays and both Pfizer and Johnson & Johnson shots will be available.
Clay County Public Health's walk-in is Wednesday from 1-5 and Thursday from 9-1 at the Family Service Center.
In Grand Forks, Public Health is holding a number of mobile COVID-19 vaccination clinics in the county.
They will be at UND's Pollard Athletic Center parking lot Tuesday morning from 7 to 11 and then at Thompson Northdale Oil parking lot from 5 to 8.
They will be giving the one-shot Johnson and Johnson vaccine.
Here is the complete list:
Tuesday, June 22, 7 a.m. – 11 a.m. (weekly event)
UND's Pollard Athletic Center (formerly HPC) parking lot, 2419 2nd Ave N, Grand Forks
Tuesday, June 22, 5 p.m. – 8 p.m.
Thompson Northdale Oil parking lot, 1247 7th Ave NE, Thompson
Wednesday, June 23, 2 p.m. – 8 p.m.
Grand Forks Public parking lot, 2110 Library Circle, Grand Forks
Thursday, June 24, 10 a.m. – 2 p.m. (weekly event)
Home of Economy parking lot, 1508 N Washington, Grand Forks
Thursday, June 24, 2 p.m. – 6 p.m. (weekly event)
(inside) Hugo's Family Marketplace, 1750 32nd Ave S, Grand Forks
Thursday, June 24, 4 p.m. – 8 p.m.
Grand Forks County Fair, 2300 Gateway Dr
Thursday, June 24, 5 p.m. – 8 p.m.
Winship Elementary School parking lot, 1400 5th Ave N, Grand Forks
Saturday, June 26, 1 p.m. – 7 p.m.
Grand Forks County Fair, 2300 Gateway Dr, Grand Forks